A city is characterized by its architecture but also by its street furniture. Wallace fountains for example are so associated with the city of Paris that the passers-by don't notice them any more.
The first fountains were given to the Parisians by a wealthy Englishman, Richard Wallace, after the Franco-Prussian War (1870-1871). In those days, the French Capital was lacking drinking water.
This art lover (he has his museum in London) wanted his fountains to be beautiful. He made real cast-iron sculptures. Water flows between four caryatids supporting the dome-shaped roof of the fountain.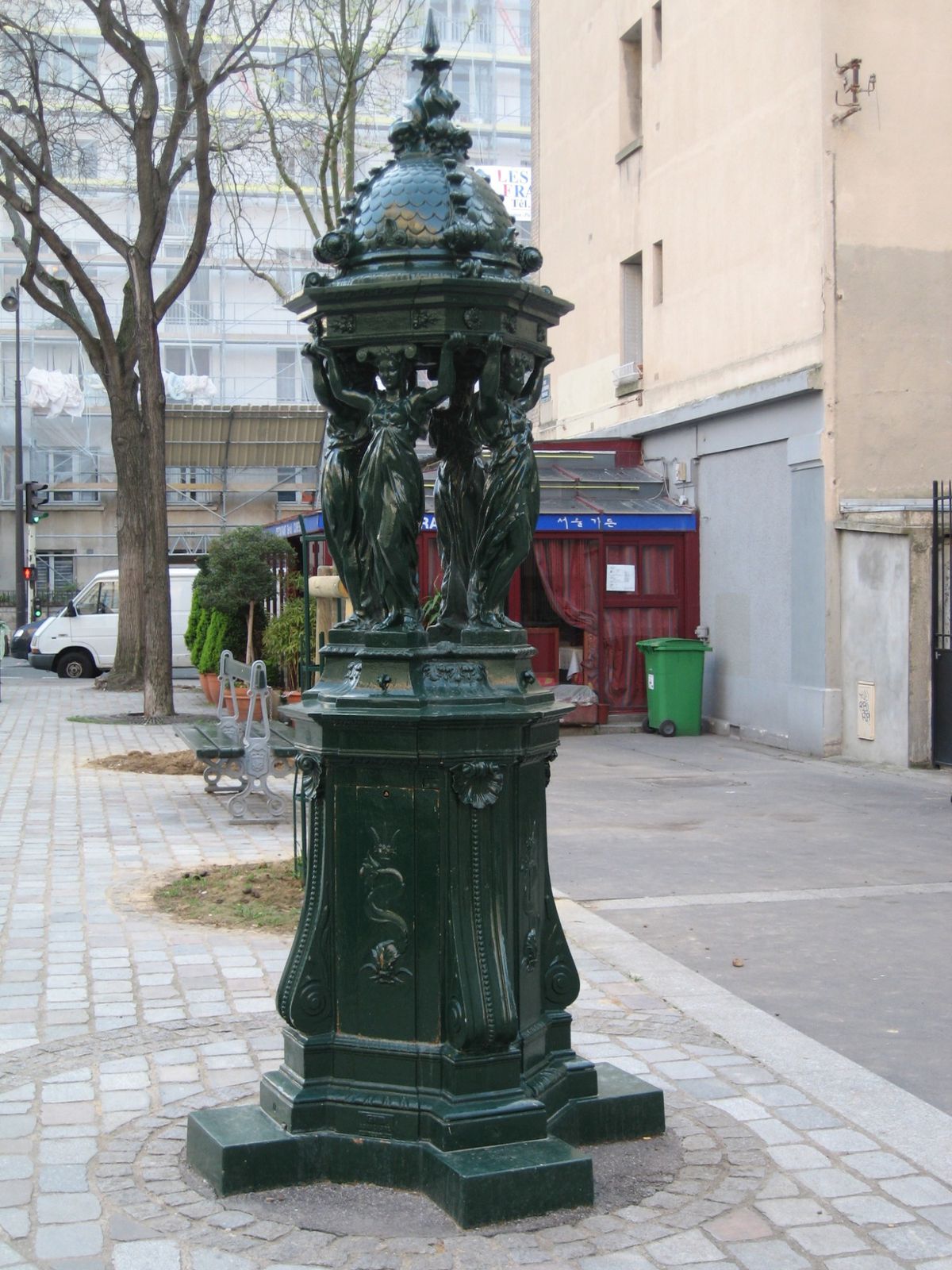 There are still about a hundred fountains that provide drinking water. They don't work in winter, but in summer when it's warm, I quench my thirst and I drink in honor of Sir Wallace.

For more information:
You can download the list of the Wallace fountains (in PDF format) on Paris website
Other articles about Paris street furniture on this blog: