I visited the Musée des arts décoratifs in Paris during Heritage Days. The surroundings are nice and look like the Louvre Museum (it is normal because the museum is in a wing of the Louvre Palace). The museum is a maze of corridors and I had to ask several times how to get to my destination.
Decorative Arts, it is when daily objects become works of art. The museum presents some furniture, chests, chairs, tableware, jewellery etc. I liked the period rooms: there are for example a Renaissance bedroom, an 18th Century living room and the apartment of the fashion designer Jeanne Lanvin. I was only disappointed with the Jean-Paul Gautier exhibition in the Fashion department. I found that the clothes were a little worn.
Some restorers were present on the occasion of Heritage Days. A tapestry-maker explained how he repaired old tapestries. I heard that the wall hangings in the Jeanne Lanvin's apartment were restored in India. I didn't know that offshoring concerned culture too 🙁 .
Here are the pictures of my favourite works of art: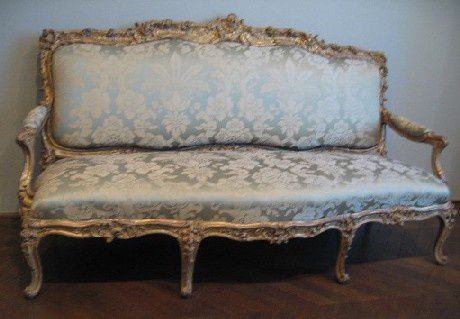 A magnificent eighteenth century canapé. The style of this sofa is called Louis Quinze. I was not allowed to sit on it but it looks comfortable and is very long.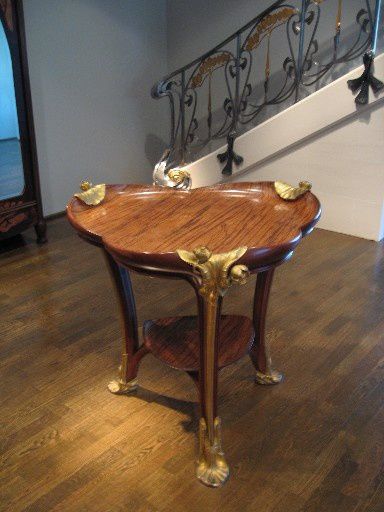 An Art Nouveau guéridon designed and manufactured by the furniture designer Louis Majorelle around 1902. The top is in the form of a water lily leaf.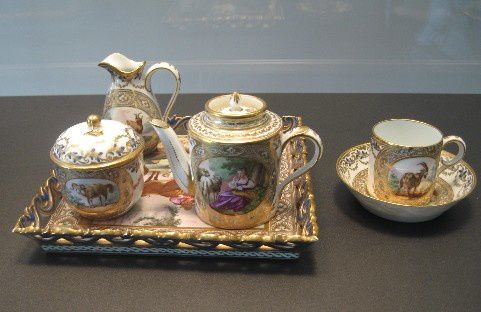 And a tea set made around 1785.
With this furniture I could furnish a living room to my liking.