I wonder whether this face is yawning or screaming.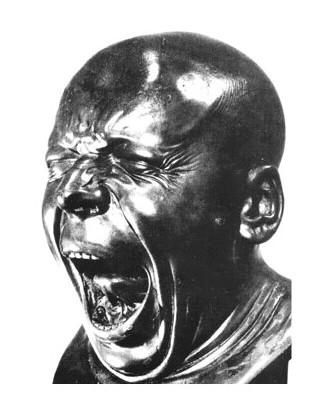 photo (c) Fondation Cartier
This expression is easier to guess.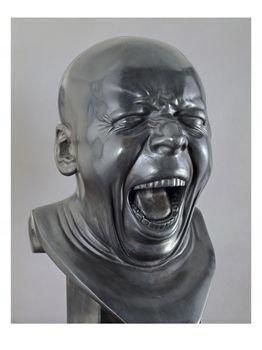 photo (c) imagesource.art.com

I was surprised to learn that these heads were not sculpted by a contemporary artist but by a eighteenth-century sculptor, Franz Xaver Messerschmidt. He was not successful at that time.
There are about fifty character heads. Most of them can be seen in different museums all over the world.
More expressions here.