I'm not an expert on modern art. But I like some contemporary works of art. Among them I like Hélène Hurot's paintings that always speak to my imagination.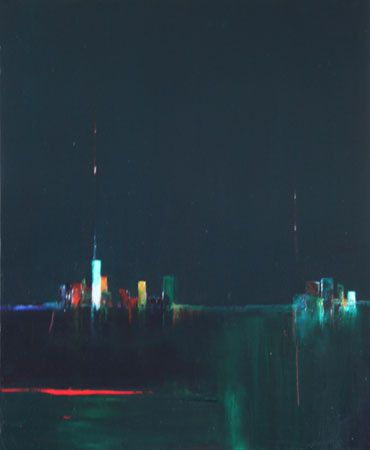 Ville verte (which means "green city", this painting reminds me of Vancouver)
(c) Hélène Hurot All rights reserved

This painting belongs to the series called "Urban Landscapes". The ensemble has special meaning for me who am in North America. The paintings evoke impressive and gigantic skyscraper districts in North American big cities.

The "Urban Landscapes" exhibition runs through November 15, 2009 in Paris. I am not able to visit it because it is in France but I hope I will be luckier for the next exhibition.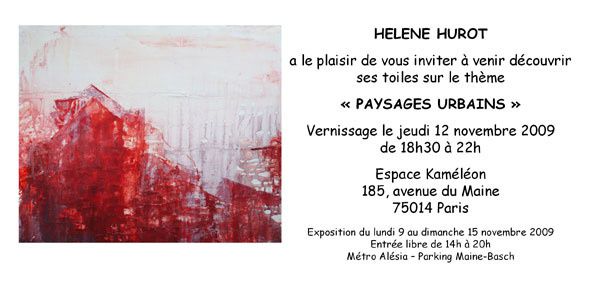 Invitation to "Urban Landscapes" exhibition

For more information: Hélène Hurot's official website