For tourists, Vancouver, BC looks like this picture-postcard scenery with mountains, sea and skyscrappers: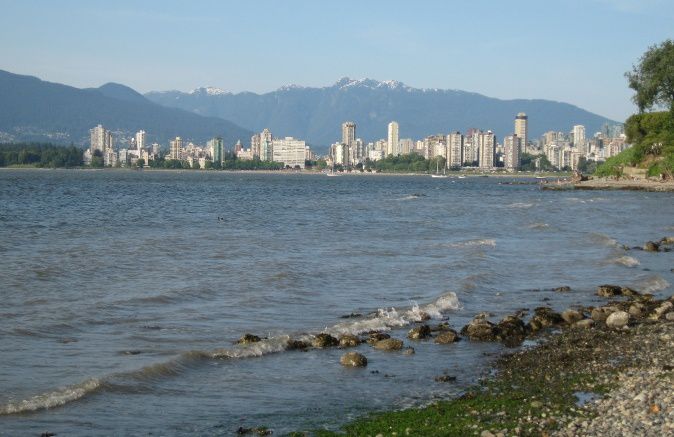 It shows Downtown Vancouver scattered with towers. Nevertheless, most of the city rather resembles that: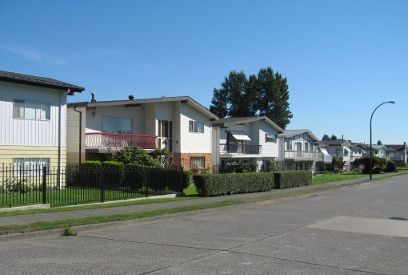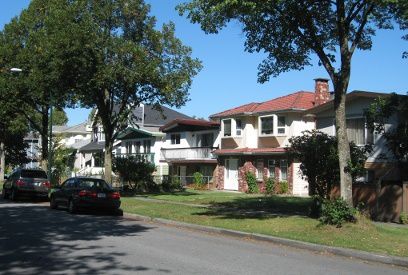 Miles and miles of residential neighbourhood. A long series of facades, all similar. They must be impeccable. Lawns must be bright green and cut short. Appearance is important.
However the front door is not often used. We are in North America, in a car culture. People get around by car and you access the car via the back door that overlooks the alley.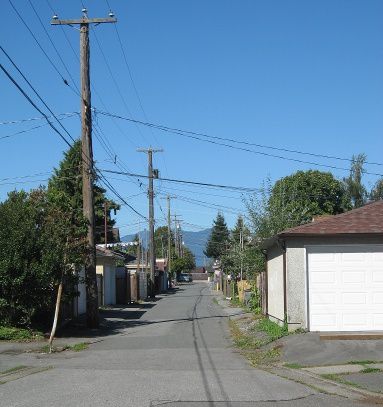 In Canada, an alley is a narrow street used by residents to drive home. This secondary street has no name. For example you can see the alley between 63rd and 64th Avenues on this satellite image from Google Maps: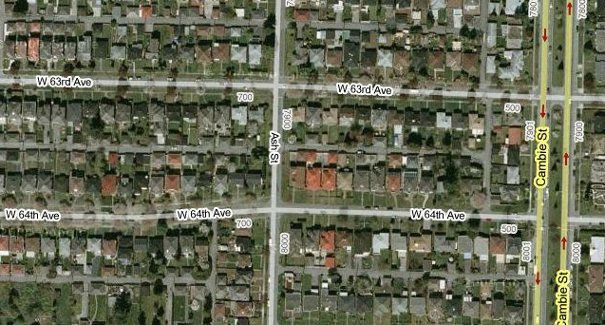 I walk the alleys and look at the backs of the houses which are less impersonal than the faces. There is a garage for the car or rather the cars. There is often a terrace.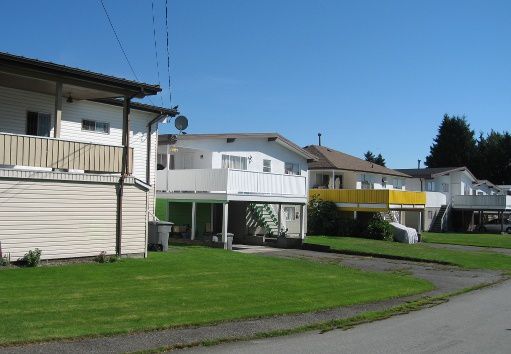 The terrace is indispensable to Vancouverites' favorite activity: the Sunday barbecue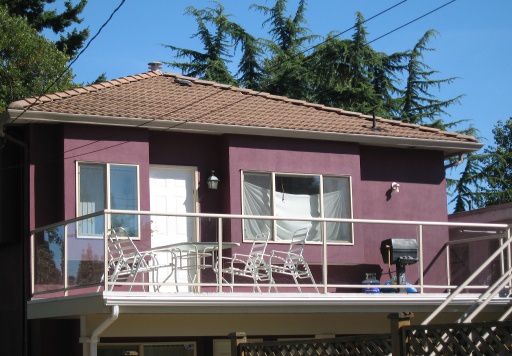 There is enough space to dry laundry and grow a few tomatoes.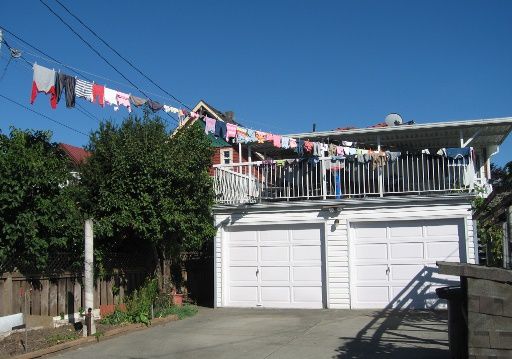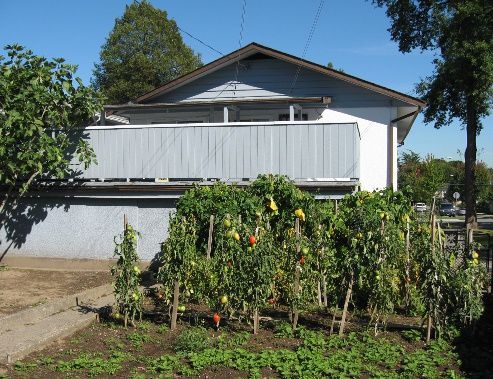 The back of the house is also used for storing garbage and sometimes hiding the mess.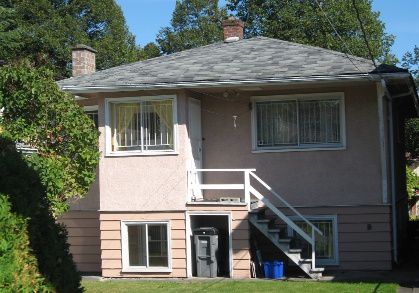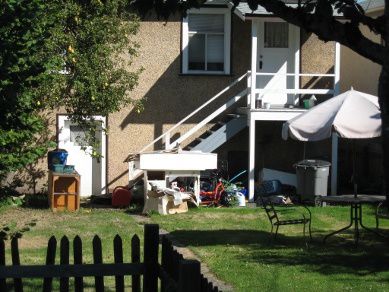 I look the houses and I wonder what kind of life their inhabitants live. Are they as conformist as their residences? Can a single-family house, which is a dream for many people, bring happiness? I rather imagine lives stuck in a never-changing routine. I would not be surprised if these polished facades accomodated some desperate houswives.