On Saturday, October 24 I participated in the International Day of Climate Action organized by 350.org and Bridge to a cool planet. The goal of this day was to to put pressure on governments to push for an "ambitious, fair, and binding" climate deal at the Copenhagen Climate Summit in December.


In Vancouver, 5000 people joined the walk from the Cambie bridge to Science World where a festival was scheduled. The weather was good and there was a pleasant atmosphere. I did not take my camera. So the pictures below have been found on the internet: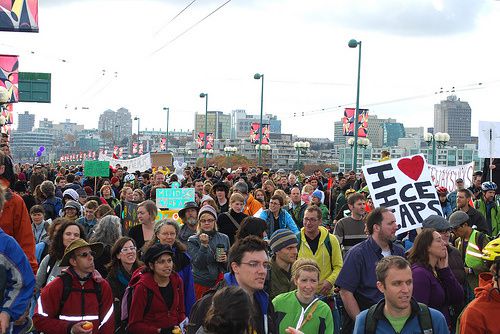 photo 350.org (c) Creative Commons

Many cyclists and families attended the parade. Some people wore well-made costumes.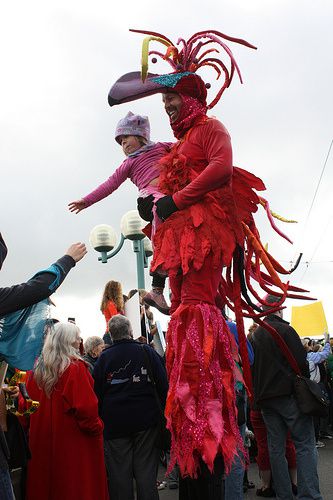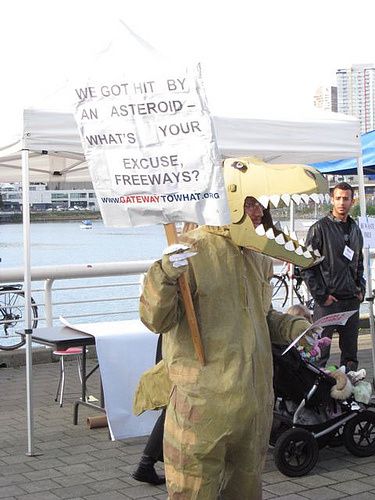 photos ajfis2 and 350.org (c) Creative Commons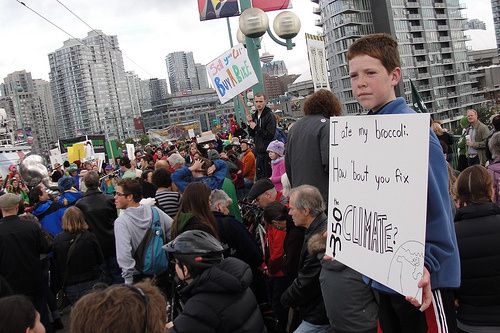 photo 350.org (c) Creative Commons

A giant banner saying: "Canadians care – Climate action now" was hung off the side of the bridge.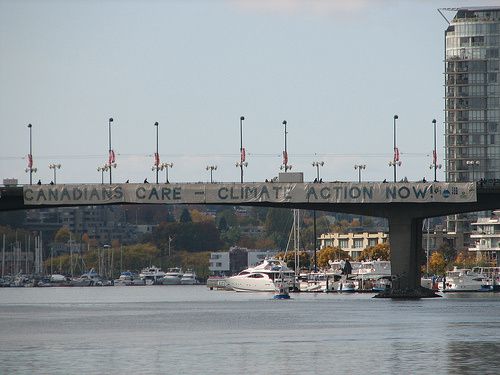 photo 350.org (c) Creative Commons

The day is finished but you can still be a part of the climate action:
* You can sign the petition on tck tck tck website
* You can download the 'Beds are Burning' song for free on Time for climate justice website (2015 Note: the site is not active anymore).
* You can spread the message